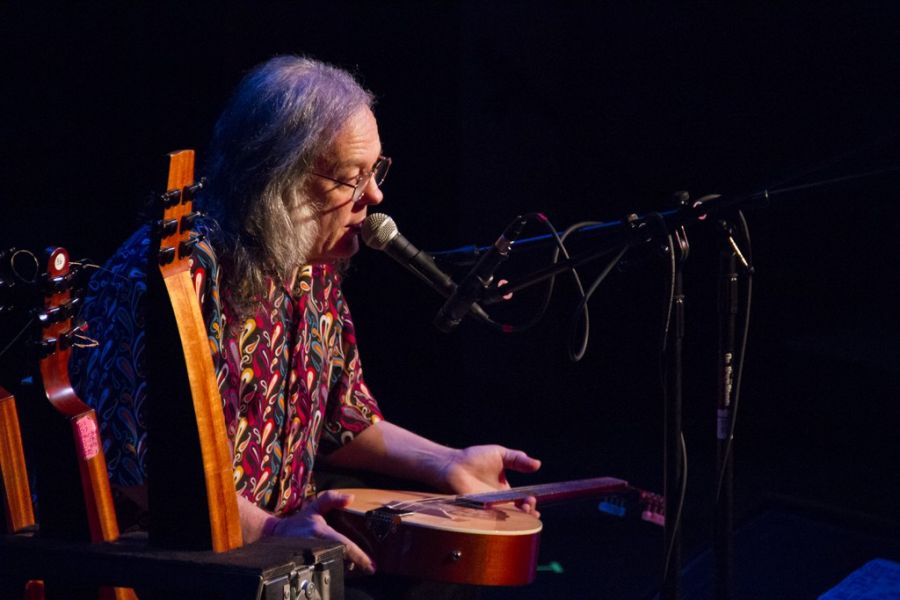 Live at the Wildey Theatre on May 24th, 2013
While serving as a the Theatre Manager at the Wildey Theatre, Bedell arranged and oversaw the concert production of David Lindley.
Multi-instrumentalist David Lindley performs music that redefines the word "eclectic." Lindley, well known for his many years as the featured accompanist with Jackson Browne and Warren Zevon, and leader of his own band El Rayo-X, has long championed the concept of world music. Lindley is known for his work as a session musician and has contributed to recordings and live performances by Linda Ronstadt, Curtis Mayfield, James Taylor, David Crosby, Graham Nash, Terry Reid, Dolly Parton, Bob Dylan and Rod Stewart. He has also collaborated with fellow guitarists Ry Cooder and Henry Kaiser.