Live at the Wildey Theatre on March 21st, 2013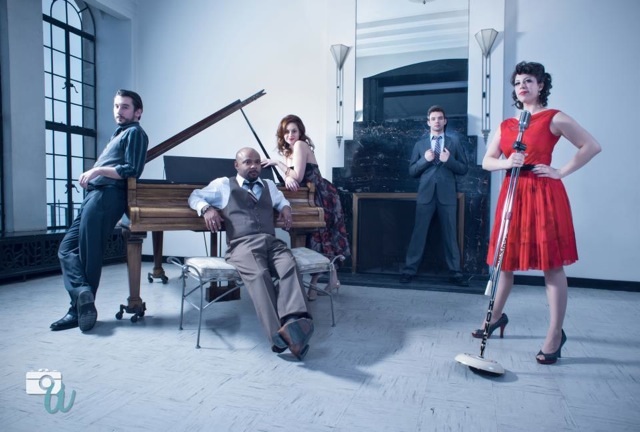 While serving as a the Theatre Manager at the Wildey Theatre, Bedell arranged and oversaw the concert production of Honey & The 45's.
Sultry Chicago-bluesy meets hard-hitting harmonic invasion. Honey & the 45s, a Chicago-based five-piece band, tosses it up in the air and what lands is an eclectic collection of soulful surprises. New sounds, provocative lyrics, can't-stop-listening tunes, Honey combines elements of folk, blues, jazz, funk, and soul. With powerful vocals, pocket grooves and a sometimes playful, sometimes rockin', sometimes somber sound, Honey & the 45s will leave you swooning for more.
Vocalist, lyricist and guitarist Kristina Cottone hails from Glen Carbon and sends her love to her hometown, especially EHS Drama and Tennis folks!"Hot rhythmic soul and energy…sexy…fun-in-your-face original…groovy" sound, featured a whole lot of feminine hotness and a solid variety of music fusion ranging from soul/R&B to Chicago Blues and some country/rockabilly …under one excitable performance that had many dancing in front of the stage." — Tanya Vega, South Side On The Town"Old souls in a fresh mentality, Honey & the 45s croon out funk, jazz/blues that bleeds with retro style but feels very, very new." — Greg, NANOBOT ROCK REVIEWS"Wow, I got chills. Beautiful band. Beautiful songs. Beautiful music."– Michael Teach, Chicago Acoustic Underground www.honeyandthe45s.com