Live at the Wildey Theatre on March 23rd, 2013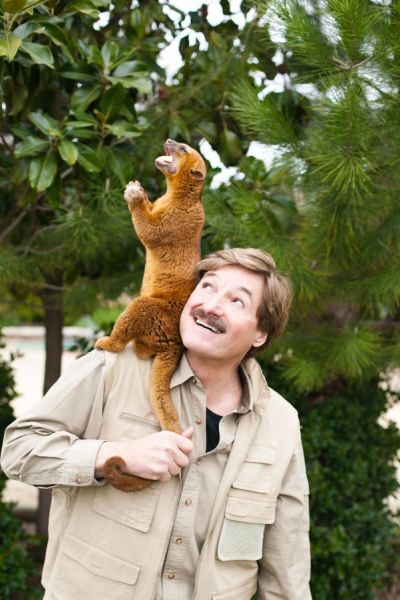 While serving as a the Theatre Manager at the Wildey Theatre, Bedell arranged and oversaw the production of Peter Gros, Animal Expert.
Peter Gros has nearly 30 years of field experience with captive wildlife. As a licensed Exhibition & Animal Educator for the U.S.D.A. he has been seen on television talk shows such as Live with Regis and Kelly, The CBS Early Show, and The Tonight Show with Jay Leno teaching audiences about many of the amazing animals that exist in the world. He is also an active member of the American Zoo and Aquariums Association and Zoological Association of America.
In addition, Gros has served as the U.S. representative on the Citizen Ambassador Program's research study of tigers and rhinos in the Chitwan National Forest in Nepal. In his travels throughout the world, Gros and his animal friends help teach about the importance of caring for the world around us.