Live at the Wildey Theatre on July 12th, 2013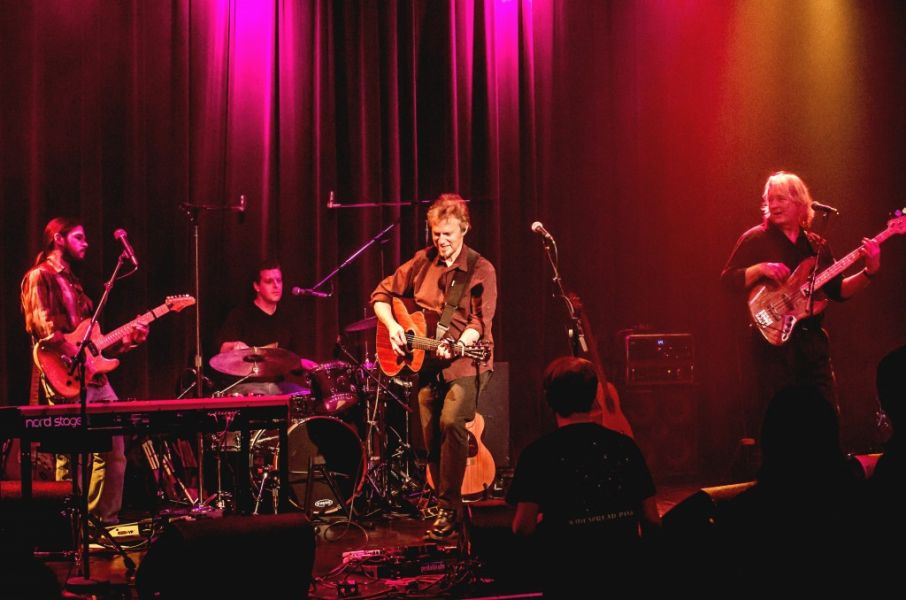 While serving as a the Theatre Manager at the Wildey Theatre, Bedell arranged and oversaw the concert production of the Randall Bramblett Band.
Randall Bramblett has kept very busy over the years, selling out shows and being sought out by the best artists in the business. 2012 found him playing with the Allman Brothers at the Beacon Theater in NYC, New Year's Eve with Widespread Panic, (he leads the MegaBlaster Horns,) and at New Orleans JazzFest with Chuck Leavell, in addition to performing on a new CD and touring with Bonnie Raitt.
Randall's real claim to fame is his exhilarating and heart-felt live show. An honest and true performer, Randall and his band leave it all on the stage every night, and his many devoted fans have taken notice. With headlining slots at many theaters and festivals, and numerous sold out performances, Bramblett's already shining star continues to rise. Each performance converts a new group of listeners into die-hard fans.
A jewel of Southern music, Randall Bramblett thrives on his new release, The Bright Spots, due May 14 on New West Records. Fresh off the inclusion of one of his songs on Bonnie Raitt's Grammy-winning album Slipstream, he has put together a masterful recording soaked with the soulful feel that has defined his music and that of his Southern contemporaries like Gregg Allman and Warren Haynes. From Howlin' Wolf to Ray Charles and "dark Motown" influences, sitar samples, gospel strains and even a snippet of water-splashing pygmies, The Bright Spots mixes diverse elements that dovetail into Randall's finest album yet.