Live at the Wildey Theatre on Mar 29th, 2013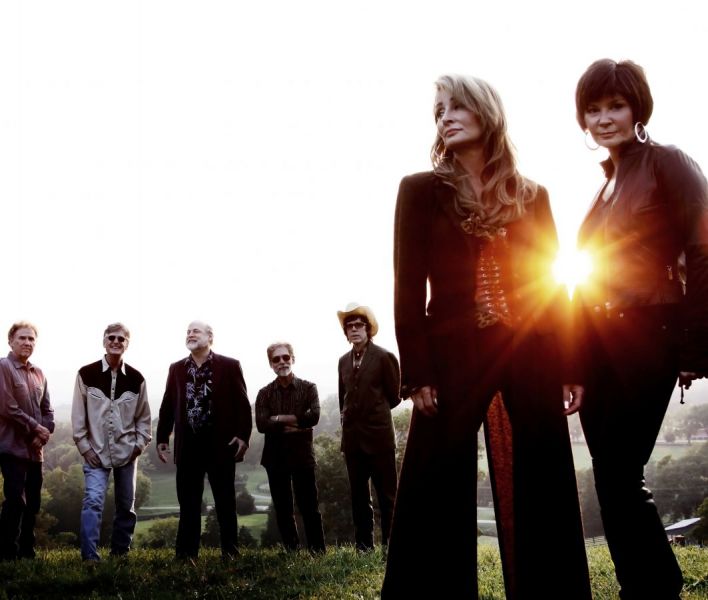 While serving as a the Theatre Manager at the Wildey Theatre, Bedell arranged and oversaw the production of Sweetheart of the Rodeo.
The acclaimed sister duo Sweethearts of the Rodeo have been talking about doing a reunion record for years, but Life always seemed to get in the way.
"Life starts to get your attention, and I think we got completely distracted with that," explains Janis Oliver.
"I had kids to raise and bills to pay," adds sister Kristine Arnold. "Not being in the music business made me humble and made me realize that it's not the most important thing. But every year on the day after Thanksgiving, we would do a gig at The Bluebird Café. Every time we would do that, we would say, 'Why are we not singing together all the time?' Then we'd go off back into our routines.
"Eventually, I came full circle, back to the person who has really always been a singer. I realized, 'What am I doing? Why am I not singing with my sister?' Everything finally came around. Everything lined up. The timing was right so that we were both in a place where we could once again focus on doing music."
The result is Restless, the first CD of new Sweethearts of the Rodeo music since 1996. The new collection recaptures the feisty spirit of classic Sweethearts hits such as "Midnight Girl / Sunset Town," "Satisfy You" and "Blue to the Bone." But there are new textures as well. And both sisters are singing more powerfully and creatively than ever before.
"Ever since I was a little kid, it was always the plan to sing together and to make music together," says Kristine. "There never was a Plan B. So that's what we're going to do. All this other stuff was a diversion. Now we're back to focusing on music again."
When she says "always," she means it. Janis and Kristine began singing together when they were 9 and 11 years old in Los Angeles. When they were teenagers, The Byrds issued the l and mark country-rock album Sweethearts of the Rodeo, inspiring their name. "We finally made it, so I am ready to hit the road," says Kristine. "I would go in a heartbeat. My girls are grown, and they're responsible for themselves. So I am waiting for that call."
Sweethearts of the Rodeo have returned.