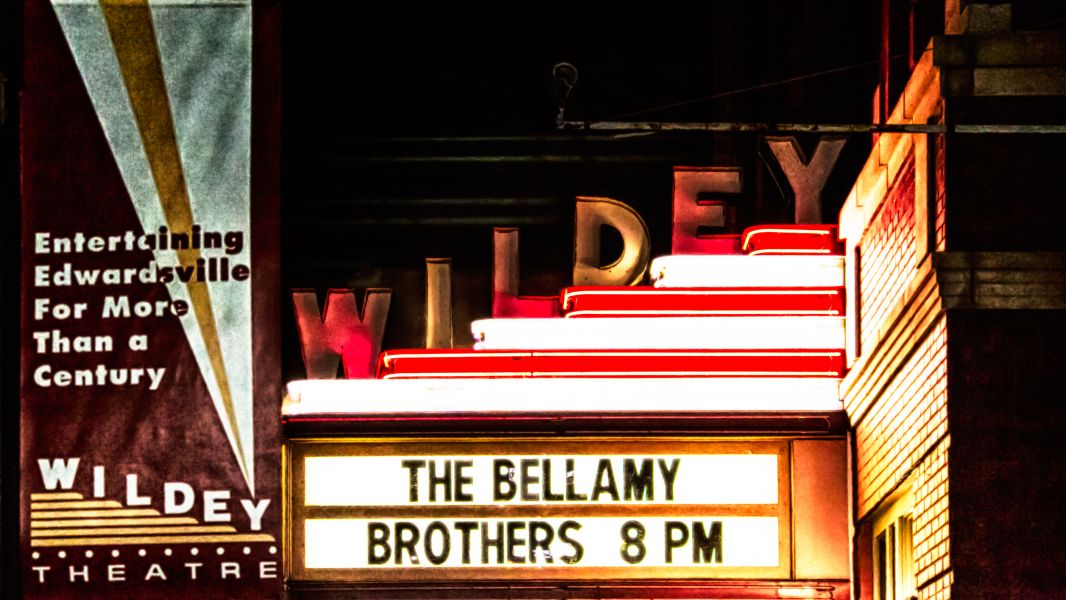 Live at the Wildey Theatre on May 10th, 2013
While serving as a the Theatre Manager at the Wildey Theatre, Bedell arranged and oversaw the concert production of The Bellamy Brothers.
Howard and David continue to prove that the trail they've ridden to fame has been as unique as their music itself—music that is now celebrating 30 years of success.
The road that started on the pop music charts in the '70's, took a winding turn into country music in the '80's, paving the way for duos to come, such as Brooks & Dunn, Montgomery Gentry, Big & Rich, and previously—The Judds. But before the road forked into country, the musical odyssey of brothers Bellamy started creatively smoldering in their home state of Florida, before exploding nationally amidst the '70's pop music culture of L.A.
These days when the subject turns to touring, The Bellamys are showing a new generation of country music how it's done. "We're old road dogs," grins Howard when asked about the motivation behind the brothers 200 plus concert dates each year. Adds David: "Our live draw is bigger than it was in the '80's. I think the same people that grew up with us and with our music in the '60's and '70's obviously have raised a whole new generation of Bellamy fans who started toddling to our music. Now they're turning up at our concerts as college kids, who are really turned on and tuned in to us and our music….it's a great feeling."
See the Bellamy Brothers live in concert on May 10, 2013 at The Wildey Theatre.
Opening act: Matt Taul