Live at the Wildey Theatre on June 28th, 2013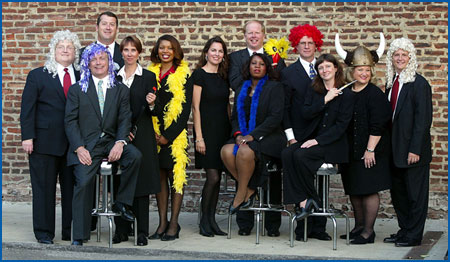 While serving as a the Theatre Manager at the Wildey Theatre, Bedell arranged and oversaw the The Courthouse Steps. The Steps came to the Wildey Theatre as part of a fundraising event for the Friends of Wildey, a not for profit support organization for the Wildey Theatre.
The production was summarized as: The Courthouse Steps, a collection of musical lawyers who poke fun at national and local events, bring their humorous take on current events to the Wildey Theatre. Dedicated to the venerable legal principle of equal opportunity jabs, The Courthouse Steps features parodies that cover both sides of the political fence. The Courthouse Steps continually updates its material as the political, national, and local climates change. The group will definitely look familiar as our own local attorneys, Ray Fournie and Bob Raleigh will be featured in this special fundraising event for the Wildey Theater. There will be a reception beforehand at the Wildey Theatre Marquee room with the Pre Party & Show Ticket beginning at 5:00 sponsored by Gori Julian & Associates.