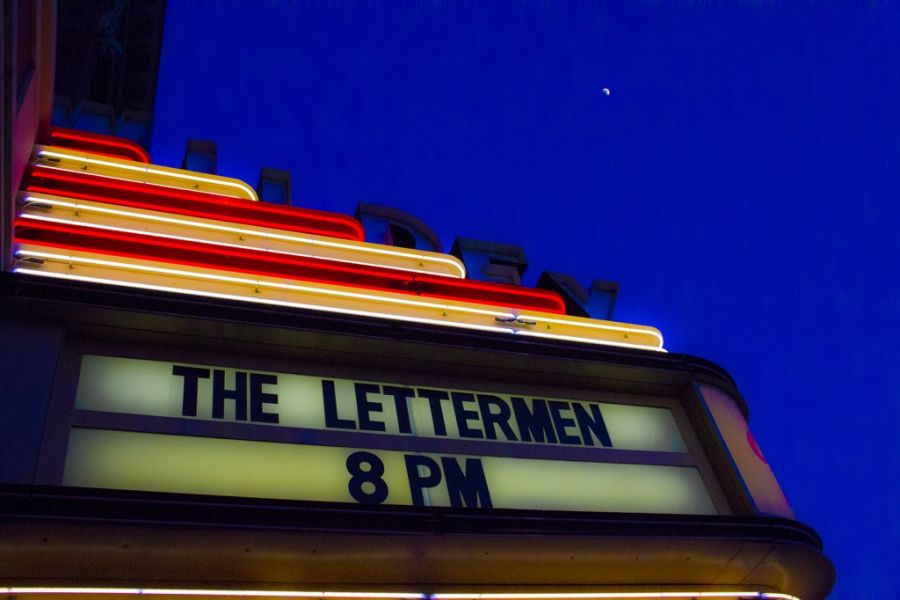 Live at the Wildey Theatre on May 18th, 2013
While serving as a the Theatre Manager at the Wildey Theatre, Bedell arranged and oversaw two concert productions of The Lettermen. Both performances were nearly sold out and serenaded the hearts of Wildey Theatre patrons.
In the late 50's, most vocal groups had school type names such as Danny & the Juniors, The Four Freshmen and The Four Preps. The Lettermen chose the name The Lettermen and wore letter sweaters. By the time those names became passé in the early sixties, The Lettermen had already had a few hit singles and albums, and were a tremendous success in Colleges and nightclubs. The vision of The Lettermen was of three very strong soloists who also had the ability and showmanship to perform and entertain an audience, but who also had the discipline needed to be group singers. The sound they came up with was a sound between the big band vocal groups such as the Modernaires, Pied Pipers, Mills Brothers, Four Freshmen and the early R&B rock groups such as the Ink Spots, Flamingos and the Platters. The Lettermen have toured the world over in their long running career of nearly 50 years treating audiences to their signature sound and style. Now is your chance to see The Lettermen Live in concert on May 18, 2013 at The Wildey Theatre.